About
jelly Who?
Located in suburban Philadelphia, jellyFace is a communications and design firm focused on helping their clients put their best face forward.  From brand identity to website creation and from public relations to marketing materials, jellyFace offers a full range of creative and communications services to help you maximize and emphasize your visibility.
Kristianna Del Grande
Communications Director/Co-Founder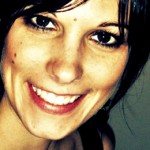 Kristianna Del Grande's degree in International Relations and Political Science, along with her love of writing, led to a post in the Governor's Office of Press and Communications after graduation. Through this position it was clear that her talent for writing and persuasion would lead to a career in communications far beyond government. Life presented her with a public relations job within the financial sector, and she jumped on it.
While gaining valuable experience in both the private and public sectors of communications, Kristianna's entrepreneurial side envisioned a life of independent employment working for a variety of organizations from all sectors. As Communications Director for jellyFace, she uses her experience and knowledge of the marketing and public relations fields to develop personalized communications plans allowing her clients to spread their image, grow business and develop a loyal customer base.
Kevin O'Hara
Creative Director/Co-Founder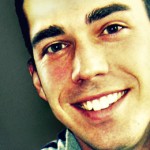 Kevin O'Hara's appreciation of color, music and art left little doubt that he was destined for a life of creativity and influence. With a degree in Art and a Specialization in Graphic Design, he embarked on a career of graphic design for the financial industry. Although this position provided him with the opportunity to become an expert in print collateral, website design, motion graphics, video production, social media, and all things marketing, Kevin was still left with a creative void. After being asked by a local pizza shop for help with their website, he was hooked.
Since that day, Kevin's design projects have grown to include logo development, brand identity, website design, SEO, and art & creative direction. His combined knowledge of design and technical expertise gives him a unique perspective on the creative process and an uncanny ability to help clients "put their best face forward".